These articles will explain this further.......


Nano-second voltage pulses ( nsEP) are applied across a cell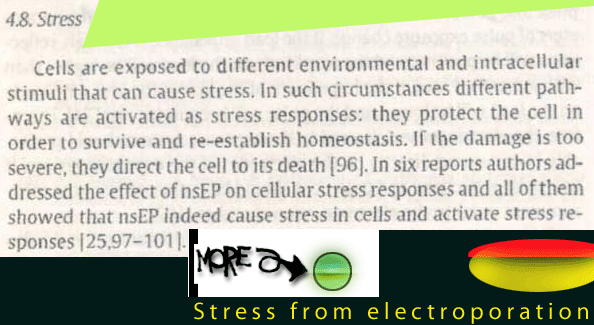 This will shock you!

| | | |
| --- | --- | --- |
| | YOUR CELLPHONE CHATTER IS MESSING WITH YOUR MENTAL MATTER | |
They are also responsible for recycling and maintaining

the nitogen balance in the atmosphere.

These un-countable, invisible life support organisms are being stressed,strained
...... and are shaking all over!
from distortions,deformations,and displacements on account of these
unnatural Electromagnetic forces


Mother Nature's Micro-biology is being micro-cooked by mankind's
micro-minded utilization of microwave radiation
This will explain why and how---
| | | |
| --- | --- | --- |
| | YOUR CELLPHONE CHATTER IS MESSING WITH MICRO-BIOLOGICAL MATTER | |


Humanity's -smart mind- creations of world wide wireless wonders have been disturbing the natural electromagnetic balance and stressing the cells of all living organisms 24/7 for a century with
electromagnetic forces.
At any given micro-instant in any random micro-location
a hot spot which is
the sum total of all the spectrum now "coloring" the sky,
can create a nano-second monster spike-wave pulse
from the combined interference effects from the superposition of many,many,many...


.....Reflections from all conductors surrounding you which are
re-radiating this same energy
.....Standing waves between metal coverings,siding,buildings, etc.
.....Cavity resonance effects within automobiles,buses,airplanes,elevators,subways,ETC.

......Arcs-Sparks-Lighting.
.....
RADAR--Weather,military,aeronautical,satelite mapping and sensing,nautical(commercial and pleasure craft) --all send out micro second pulses hundreds of times a second.
ALL living organisms now have kilos of watts of radar microwaves bouncing off the heavens and micro-cooking them and their meals.

...and not to forget the multitudes of microwave ovens broadcasting their taste thru the power grid wiring antenna!
The sum total of all can create a
monster spikey-wave
nano-second electromagnetic pulse nsEP
located within the cell of any living organism.
The same electromagnetic energy that is causing the motion of electrons in your cellphone antenna is causing the motion of charges in
every conductor surrounding you!
living or not!
visit
Your fork is micro-electrocuting your tongue and feeding you with food that has been
micro cooked within the cavity resonances of your fridge!